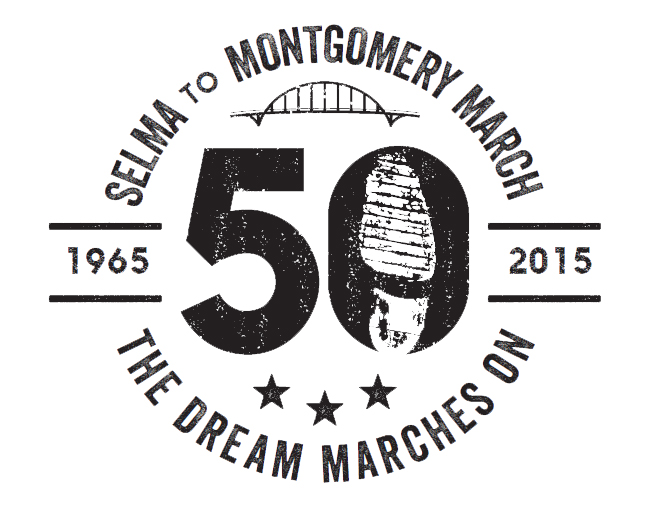 MONTGOMERY – City, county and community leaders in Alabama's capital hosted a media briefing Thursday to update the public on plans for the commemoration of the 50th anniversary of the Selma-to-Montgomery March.
"Today, we want to begin talking about the activities surrounding not only what will happen on the 6th and 7th, but what will happen on the 23rd through the 27th," Montgomery Mayor Todd Strange said. "It's a joint effort from organizations, citizens and community leaders throughout our region who are coming together as cities, as a state and as a nation to reflect on the world-changing events that happened here half a century ago."
The city of Montgomery, Montgomery County, the City of St. Jude, Alabama State University, Montgomery Public Schools, Southern Poverty Law Center and others have partnered to craft educational experiences for students the week of March 23-27, including the Dream Marches on Youth Tour. The tour will offer participants a tangible link to America's history and the Civil Rights movement through visits to sites in Selma, Montgomery, Tuskegee and Lowndes County. State Sen. Quinton Ross was enlisted as a consultant to assist in planning, organizing and consensus building for the week-long event, based on his experience as an educator and former principal.
"Our young people are going to be watching us, and as an educator I feel this is an awesome teachable moment for our students," Ross said. "To be engaged with the city has been so fulfilling to me to work on what we consider an experience of a lifetime for that week of spring break when students will be out of school. We have some 200 students who will embark on a real life experience."
Many other events will target citizens of all ages. ASU President Dr. Gwendolyn Boyd announced the university will host a concert March 7 with headliner Patti LaBelle as part of its festivities for the commemoration of the 50th anniversary of the march. Montgomery Public Schools Superintendent Margaret Allen also listed several upcoming events, including a presentation of a commemorative quilt to the Montgomery Museum of Fine Arts, while City of Saint Jude Executive Director Douglas Watson announced plans for "Stars of Freedom" on March 24. In addition, SPLC will screen "Selma: The Bridge to the Ballot," a film focusing on the role of teachers and students in the Selma-to-Montgomery March, for free March 7.
Events will culminate with a commemorative march to the steps of the Alabama State Capitol, where Rev. Dr. Martin Luther King, Jr.'s daughter, Rev. Bernice King, will recite "How Long, Not Long." The march is tentatively scheduled to begin March 25 at 11:00 a.m. departing from the City of St. Jude and arriving at the Capitol at 1:00 p.m.
"We hope to make a lasting impression, especially on our young people when they reach that Capitol step," Dean of ASU College of Visual and Performing Arts Dr. Tommie Tonea Stewart said. "So on that 50th anniversary day, we want to leave a lasting impression of love, of hope, of peace and of leadership."
See the City of Montgomery YouTube video for excerpts from the media briefing.
For a full list of events and activities related to 50th Anniversary observances, visit www.dreammarcheson.com.
For More Information, Contact:
Griffith Waller
Marketing & Public Relations Manager
City of Montgomery
(334) 625-2726 (office)
(334) 235-0871 (cell)
gwaller@montgomeryal.gov
1750 Total Views
2 Views Today