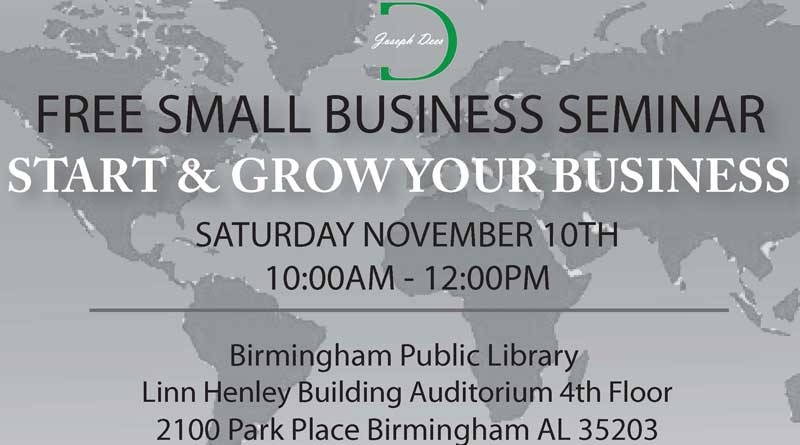 (Birmingham, AL — Nov. 5, 2012) —
Joseph
Dees
of
Dees
Consulting will host a free business planning seminar, "Start and Grow Your Business," on Saturday, November 10.
The seminar will be 10 a.m. to noon at the Birmingham Public Library' Linn Henley Building Auditorium, Fourth Floor. The seminar is designed for people who have always wanted to start their own businesses and for existing business owners who could use new ideas to take their businesses to the next level.
"So many people have great ideas, talents and skills that could be used to make themselves more money," says Dees. "Our passion is helping people hone their talents to be successful in business. We believe this event will provide some practical ideas, strategies and information that can assist business owners in reaching their dreams."
To RSVP to the event or for more information, contact
Joseph
Dees
at
205-567-4078
, or Jessica Bynum 205-876-3124. You can also send inquiries by email to
whyplan@gmail.com
.
1456 Total Views
2 Views Today