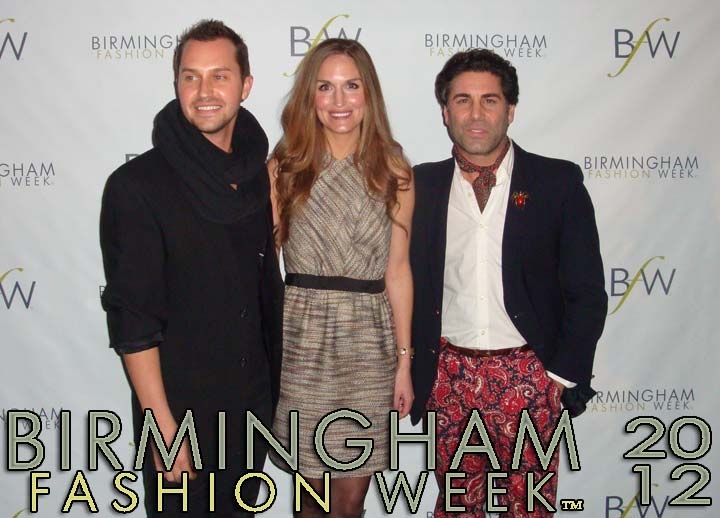 Mr. Media Maven himself, W.N. Walker, shares his picks from Birmingham Fashion Week 2012.
Birmingham Fashion Week 2012 brought a bigger game to their showmanship at their February event, with rising designing stars of Alabama and the tried-and-true fashion stars whose designs are destined to be iconic.
On the third day, as the top designers took a seat before reporters and bloggers (including moi!), I hit them all with a question designed to challenge and reflect: If you had to choose five words to describe your clothing line, what would they be?
Here are their responses, and pictures, from their clothing in display down the BFW catwalk.
Lauren Leonard of Leona's



IN HER OWN WORDS
Bright
Fresh
Whimsical
Royal
Seasonally Appropriate
Leona-Atlanta,

Lauren Leonard is the creative mind behind Leona. Her entrepreneurial spirit and adoration for fashion were recognized at an early age. She had an intuitive eye for fashion trend forecasting and loved to inform her family and friends of the next big fashion movement long before it appeared in stores.
At 16, she began working in luxury fashion boutiques and quickly became a women's buyer. In college she decided to further pursue her fascination with fashion, and eventually she made the move from her deep southern roots to the bustling streets of New York City. While working in New York, her confidence in her vision grew as she excelled in the world of design.
Lauren returned to the South determined to take her experience and passion and evolve them into her very own contemporary luxury line.
Wil's Final Analysis:
I felt the collection showed well and was very organized. The structure of the garments was well executed. However, I thought the collection played it safe with the styling and execution. The color palette left me desiring to see more "splashes" of something, well . . something. Overall, I can say that I am eager to see how this line improves with over time and with a few more fabulous accessories.
Keep up with Lauren online at http://facebook.com/LeonabyLaurenLeonard
Christopher Collins
IN HIS OWN WORDS: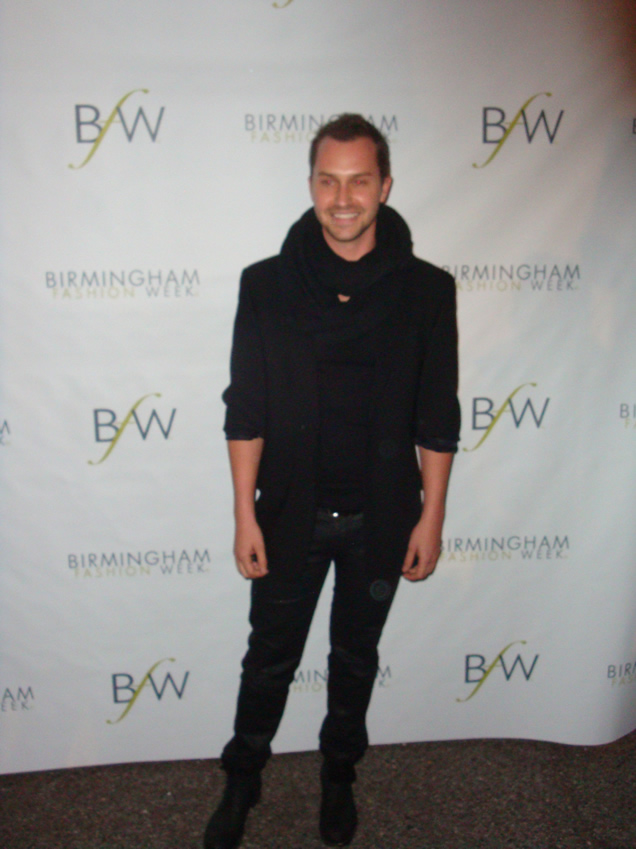 Strong
Quality
Innovative
Committed
(Didn't come up with a fifth word, but the four he gave were great!)
Founded: Fall 2008 w/ his lifetime confidant Erica Filanc Tanamach
First making his name on the hit TV show "Project Runway," this amazing young talent was another featured designer at BFW 2012. He said that showing his collection among all the other, more established designers "is a dream come true."
Christopher draws his inspiration from some of the fashion icons of our time Chanel and Ralph Lauren. And his inspiration comes from real women, in the real world, who he wants to make really beautiful in well-made clothing. When asked who he would most like to design for, he said "First Lady Michelle Obama." I REALLY like this man!
I also asked him, "Who would you want to intern with if you had the opportunity?" Chris's response, "Marc Jacobs." Another plus. As he answered my question on what advice he would give to young designers wanting to break into the fashion industry, it became clear to us all why this young man would soon reach the top of his profession at an early age.
"Work work, work," he responded. He said he puts in many long hours, and some sleepless nights, in pursuit of design perfection. This guy is no slacker. And he understands this business is not as glamorous as people think.
Finally, as I asked Chris where he aspired for his clothing to be featured, he said, "Saks Fifth Ave and Bloomingdales." Yessir, Chris is going places. Wonder if I can come?
Wil's Final Analysis:
I was pleased by this collection of fabulous garments inspired by Japanese textiles. His was a fresh take on ready-to-wear couture, with lines that were clean and friendly to the eye. But I was looking forward to seeing more styles. Nonetheless, I was impressed by his vision and professionalism, which made me believe that he has what it takes to make it to the top in this" "dog-eat-doggy" fashion business. He is well on his way.
Please follow this collection, which I am sure is just the beginning of a long line of amazing shows.
Facebook: http://facebook.com/Christopher-Collins-Collection/186969073657
Website: christophercollinscollection.com

2012 Headlining designer "Vintage King" Gerard Maione of What Goes Around Comes Around
IN HIS OWN WORDS
Timeless
Sophistication
Wearable
Classic
Well-Made
Founded: 1993 with his college friend Seth Weisser
What Goes Around Comes Around (WGACA) began as a meticulously edited vintage boutique in SoHo, New York. The duo apparently believe that older is better, so they've spent 17 years globetrotting in search of the finest vintage clothing and antiquities (ranging from the 1860's – 1990's). Their vast knowledge in fashion history coupled with their keen focus on current trends inspired a modern collection with a vintage aesthetic. .
WGACA has become a renowned name in the vintage clothing industry since the opening of its SoHo store. It has one of the largest collections of Vintage Chanel in the world that are sold in select stores worldwide, including Harvey Nichols, Lane Crawford and Shopbop. The pair expanded and opened a second retail store in Hollywood, CA, created a wholesale division and developed an appointment-only Archive in New Jersey to service the fashion industry. Vintage aficionados from across the globe, editors, stylists and the industry's top designers frequent WGACA to delve into its world-famous collection.
Some notable fans include Nicole Richie, Robert Pattinson, Victoria and David Beckham, Brad Pitt, Katy Perry, Jessica Simpson and Lenny Kravitz, among others.
Facebook: http://www.facebook.com/WGACANY
Website: whatgoesaroundnyc.com
1549 Total Views
1 Views Today